Oh....Wouldn't it be nice
To be here???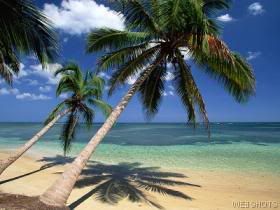 I can always dream, right? Please just give me one more minute.........I need another minute.........Ok back to reality. As you can see I'm not really wanting to be at work. I have just been really busy with work and school that I need a break!

I have had no free time to catch up my blogging or surfing the internet. My job keeps getting in the way! Don't you hate that? I'm going to try and catch up with everyone this weekend. Talk to you soon!