Guilty Pleasures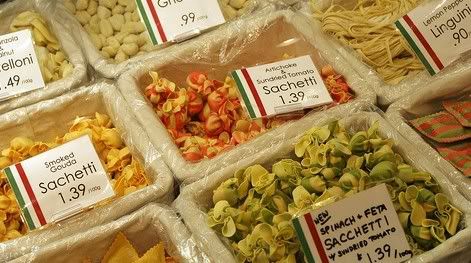 I know, we all have them. Some are much more dynamic and sinful than others, but today my guilty pleasures have to do with food. I have been working out and loosing weight for a year and half. I have lost 35 pounds and every once in a while I give in to some guilty pleasures that I have. I only have a couple and number one on that list is PASTA, any kind of pasta (Italian food) and I'm loving life! lol I found Giada De Laurentiis host of Everyday Italian on the
Food Network
. Her recipes are healthy versions of Italian food and I'm loving it! It makes eating my guilty pleasure much more enjoyable and I can eat it more often.
Second on my list is CHOCOLATE of course! lol
Godiva
to be exact.
I am a sucker for some Godiva chocolate. They have the best truffles I have ever eaten. Don't get me wrong, I will eat any of Godiva's chocolates, I'm just addicted to the truffles. I don't eat these often but when I do it sure is worth the workout later on! lol
Do you have any guilty pleasures?